ARROWS
SUPERIOR ARROWS & COMPONENTS
Evolusion shafts are consistently straight and strong, and are 100% carbon.
All Evolusion fletched arrows and bare shafts are fitted with high quality polycarbonate nocks in vivid translucent colours.
Fletched arrows feature genuine Q2i Archery vanes, specified by Evolusion Arrows® for their durability, consistency, high visibility and quiet flight.
We have designed each arrow component in our range specifically to suit our arrows and shafts, manufactured to precise tolerances for a perfect fit.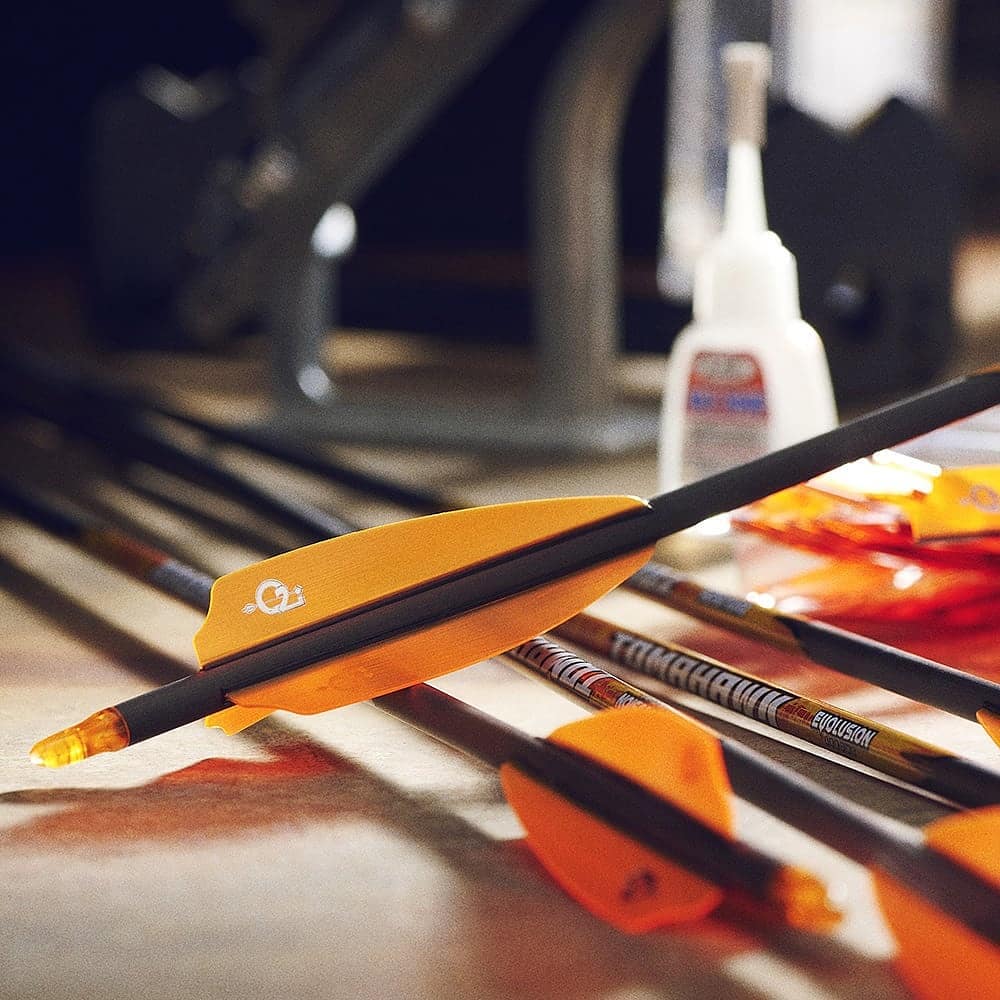 SPINE CHARTS
Begin with the best arrow spine selection for your set-up.
CALCULATORS
Calculate total weight of complete arrows for any set-up.
SAFETY
Read our advice for the safe handling of carbon arrows.
CUSTOMER REVIEWS
"I bought a dozen raptor .003 shaft just before Xmas 2020. I am very impressed with the results of them for indoor and outdoor target rounds I would highly recommend this product to anyone wanting a great value affordable arrow. Only problem I have is they group too well already down 2 arrow from indoor shoots"
"I tried a bunch of arrows and combinations and the raptors suited my bow and style of shooting perfectly. not too heavy and not too light, strong as an ox… they end up straight back in the quiver. I highly recommend them!"
"Purchased the Evolusion Raptor shafts .005 in 600 Spine for my wife Oct 2020 who was just starting out in Archery. The Raptor shafts are pleasantly weight matched and come with perfectly fitted Nocks and matched Inserts ready to install. They performed so well for her matched with Q2 Fusion Vanes that I happily purchased another set for her for Xmas and then had to buy another 2 sets soon after as my daughter decided to take up the sport as well and quickly stole Mum's spare set. Daughter's are fletched with Bohning Airs and she also couldn't be happier with the results and how well they shoot for her. No doubt they will both be looking to upgrade to .003 shafts next purchase. I also know at least another 5 shooters that are also happy with the Evolusion Raptors in various spines and straightness and I wouldn't hesitate to recommend them for others. The Evolusion range availability, quality and durability not to mention the price are a winner in my book."
"I have been doing the sport of archery for over 10 years now and have tried a lot of arrows. I shoot a Hoyt Hyper edge compound as a Bowhunter (no sights and just fingers). I am finding the Evolusion Dominator .003 arrows to be durable. As a barebower I do find that we sometimes miss and I usually find my arrows in one piece. Whereas in the past using other arrows they would be shattered. I would would recommend anyone to use these arrows as they are affordable in this sometimes expensive sport."